Buy Puritans Pride Evening Primrose Oil with GLA 500mg 100 Softgel
Product details of Authentic Puritan's Pride Evening Primrose Oil 500mg gamma-linolenic acid for Skin Brightening and Anti-ageing, Acne and eczema treatment, premenstrual syndrome (PMS), breast pain, and hot flashes bottle of 100 Softgels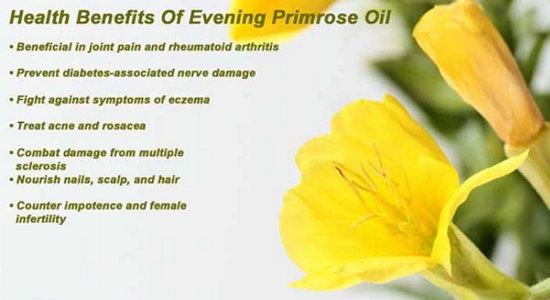 EPO has been used for ages to provide nutritional support for women suffering from premenstrual syndrome (PMS), and it may also help to promote smooth, healthy-looking skin.
These soft gels are a natural source of GLA that are easy to ingest (Gamma Linolenic Acid). One of the most biologically active types of Omega-6 fatty acid accessible today is found in our EPO. Puritans Pride is made with 100 percent pure EPO that is solvent-free, cold-pressed, and free of hexane and other solvent residues. All three potencies (500 mg, 1000 mg, and 1300 mg) contain 9% GLA, which helps to deliver the amount of GLA required for positive outcomes.
Premenstrual syndrome (PMS) sufferers will benefit from this supplement.
Aids in the promotion of smooth, healthy-looking skin.
Each serving consists of 100 soft gels in a bottle.
Directions:
Take three to six capsules daily, preferably with a meal.
Do not exceed the stated dose.
WARNINGS:
Food supplements should not be used to replace a well-balanced diet and a healthy lifestyle.
Please check a doctor before using if you are pregnant, breastfeeding, or taking any medications.
If you have any negative reactions, stop using it and see a doctor.
Consult your doctor before using this product if you have epilepsy.
Keep out of children's reach. Place in a cool, dry location. If the seal under the cap is broken or missing, do not use.